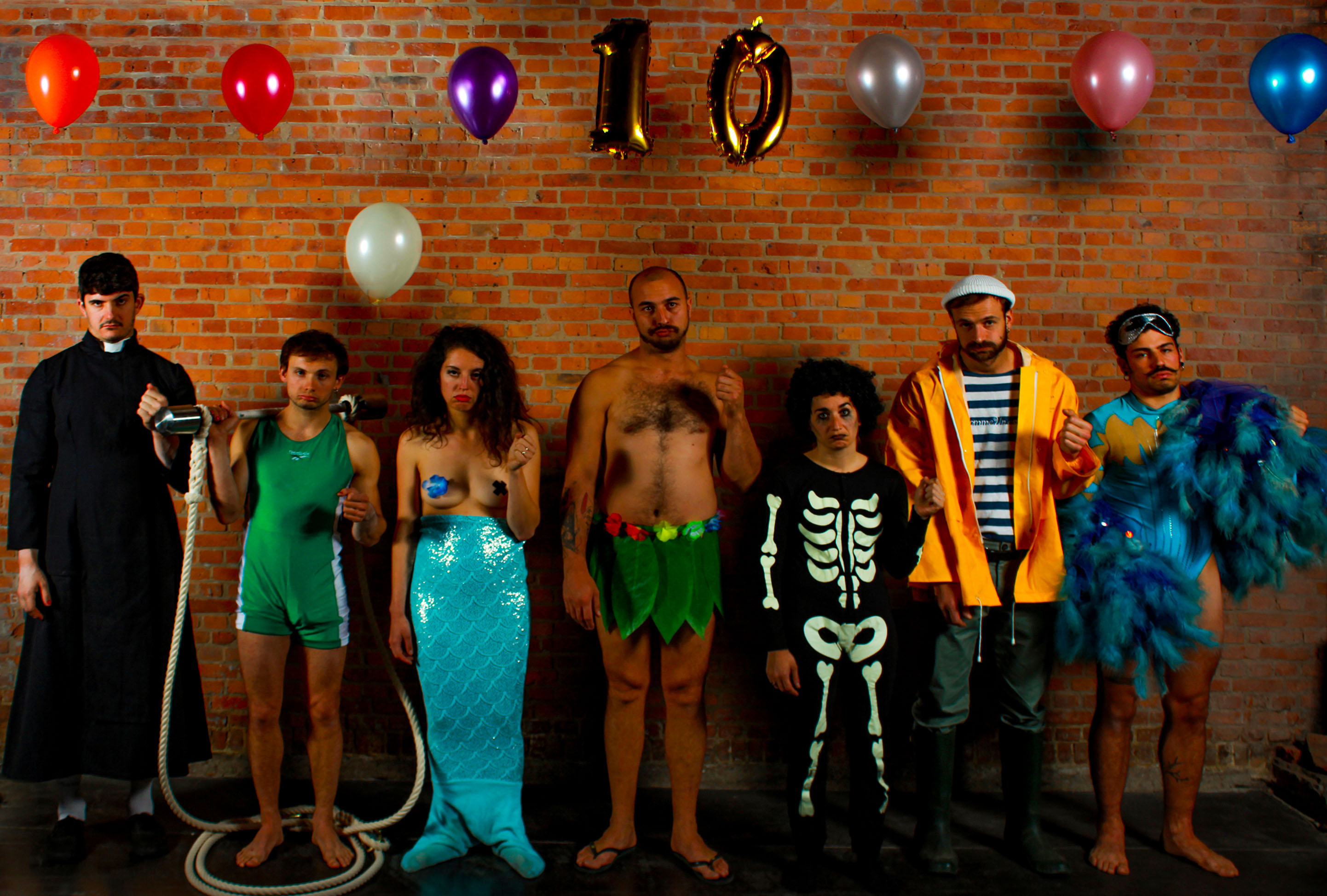 Exhibitions

,

Drinks

,

Circus

,

Games

,

Jacuzzi

,

BBQ

,

Concerts

,

Big-Top

​

.
Collectif Malunés is turning 10 years old!
And we're opening the doors of our big-top once again for a bombastic birthday bonanza !
Rub shoulders with rambunctious trapeze artists, agile acrobats, candy
covered dwarves, unpredictable unicorns, a spritely skier, the spice girls comeback tour, the little mermaid and her sultry serenade…
amongst many other amazing performances!
Warm your cockles in a jacuzzi, roast your sausages on a BBQ; sun
chairs, exhibitions, cabaret, drinks, circus, games, concerts, DJs,
a Big-Top and much, MUCH more!
An evening to celebrate growing older
– but not necessarily wiser where the night never ends –
– except at midnight where the drinks keep flowing –
except when the money and resources run out
And the fun never stops – except when the tears start rolling!